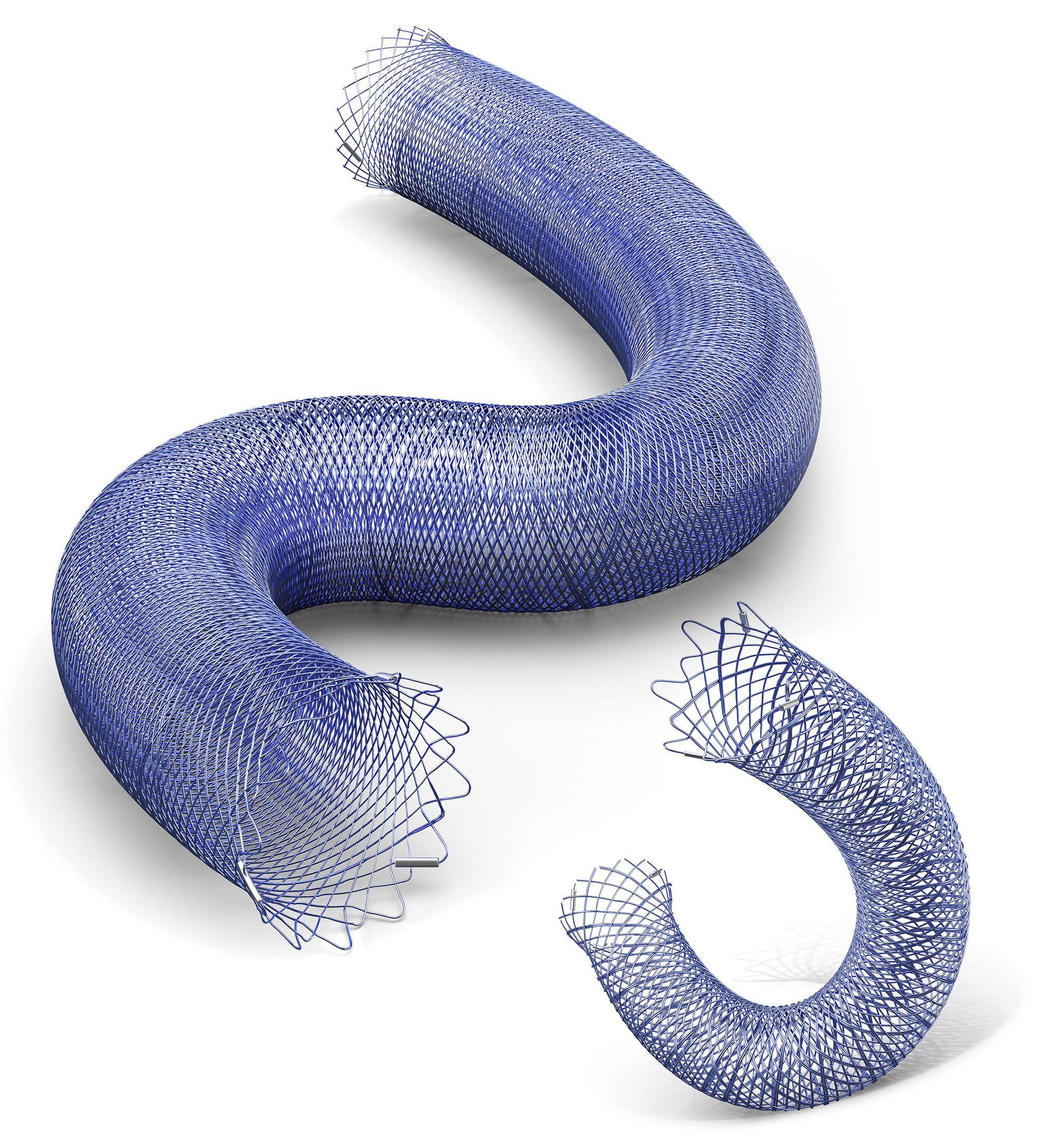 DERIVO® | DERIVO® mini
Embolisation Device
Braided, self-expanding flow diverter
Reliable distal opening behaviour due to closed wire ends
BlueXide® surface finish for optimised haemocompatibility and safe delivery
Repositionable up to 95 % of its length*
Very good visibility due to nitinol composite wires with platinum core
Good positioning due to additional platinum markers distally and proximally
Perfect adaptation to the vessel wall even in tortuous anatomy
Comprehensive size portfolio, CE mark approved for the treatment of vessel diameters from 1.5 - 6.0 mm
Up to 3.5 mm diameter deliverable through 0.021" ID microcatheter
Case-specific 3D sizing support
Also available with unique HEAL Technology
*Depending on the respective size
Note: Magnetic Resonance Imaging (MRI) Information
Non-clinical tests have shown that the Acandis implant is suitable for MR-examination. After implantation, patients can be safely scanned with a static magnetic field of 3 Tesla. The MR imaging quality may be affected if the implant is located in the area of interest. Optimisation of the imaging parameters is recommended. For further information on MRI compatibility please consult the instructions for use of the respective product.
Trivelato F.P. et al (2019): Derivo Embolization Device for the Treatment of Intracranial Aneurysms, A Multicenter Study of 183 Aneurysms. Stroke, 2019; 50:2351–2358
Taschner, C.A. et al. (2020): Derivo embolization device in the treatment of unruptured intracranial aneurysms: a prospective multicenter study.
Journal of NeuroInterventional Surgery, 2020; 0: 1-6
Find publications and clinical studies on our products.
Clinical Experience
with DERIVO® Embolisation Device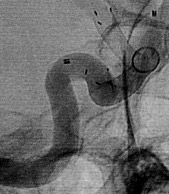 Perfect wall apposition: DERIVO® contour follows exactly the tortous shape
of the vessel.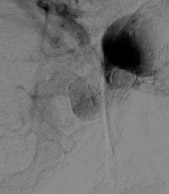 Immediate flow diversion effect after DERIVO® placement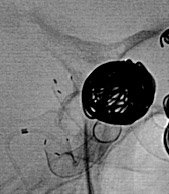 Excellent visibility of fully released DERIVO®
Images are courtesy by Dr. Sascha Prothmann,
Klinikum rechts der Isar, Technical University Munich, Germany
Disclaimer:
Please consult the Instructions for Use for all indications, contraindications, warnings, cautions as well as possible adverse effects. Acandis® products are to be used exclusively by trained medical professionals. Orders are taken only in regions where the product is approved.
Please contact an Acandis® representative for product availability.